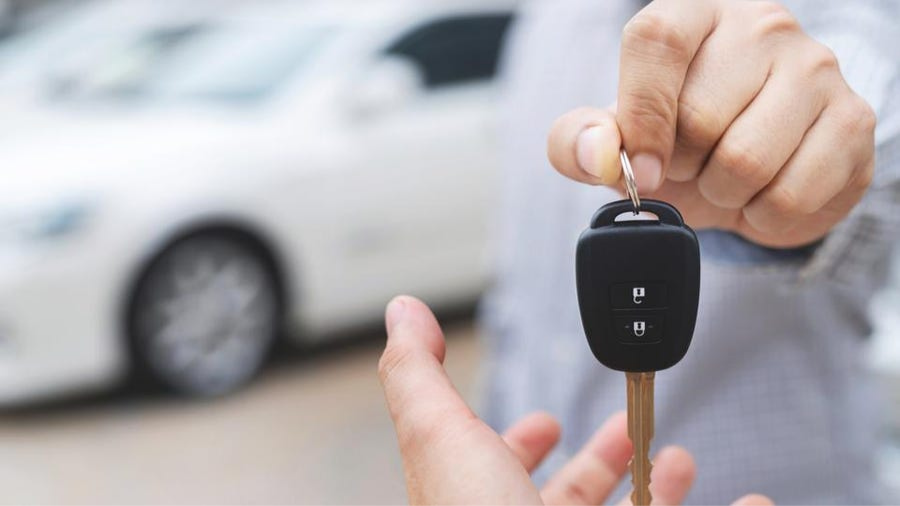 Bad Credit Auto Loan without a Co-Signer: Buying a Car without an Ally
There are online subprime lenders who do not look for a stellar credit history or even a co-signer. They often look at your gross monthly income, monthly expenditure, and other parameters of financial stability to approve your loan request. Before we learn tips about getting a bad credit auto loan without a co-signer, let's find out why a lender needs a co-signer.
Why do Auto Lenders need a Co-Signer?
When you apply for a loan and do not qualify for reasons such as a bad credit score, unstable employment choices, limited income, high debt to income ratio, etc., lenders will need a co-signer.
A co-signer is someone who signs your loan contract with you and is responsible for paying off the loan in situations you cannot. A co-signer can be anyone from your close friends or family members. They should have a good credit score and robust financial condition because it reduces the risk to the lender/financial institutions.
A co-signer increases your chances of auto loan approval, especially if you have a bad credit score. However, having a co-signer is not an option for all. You may not have someone to become your ally in the car financing process. It is also possible that you do not know anyone with a good credit score. No matter your situation, you can still get a bad credit auto loan with no co-signer in sight.
How to get a Bad Credit Auto Loan with No Co-Signer?
If you want to get a bad credit auto loan approval without a co-signer, the following tips will help you:
1. Show a Steady Source of Income
Lenders often check proof of income, especially for auto loan applicants without a co-signer. The scrutiny reduces their risk and guarantees the possibility of you making payments every month. Whether you have a low income or not, a steady income source helps your situation. So, provide pay stubs from the past six months to manifest regular earnings.
Note: If your gross monthly income is below $1000, you will find getting an auto loan approval difficult. So, get a second job or work more shifts to increase the total reported income to show your dedication towards getting an auto loan.
2. Review your Credit Report
Before thinking about choosing a car model or even preparing a budget for your new vehicle, it is imperative to check your credit report for errors. It helps to remove the transactional errors and mistakes which can lower your score unnecessarily. Fix the errors and improve the credit score to boost your chances of approval. You can also improve your credit score by paying off your debts. Keeping the debt-to-income ratio below 40% is also a wise decision.
3. A Steady Employment is Necessary
One way to ensure regular monthly payments is to have a steady job. Showing proof of a steady income with a reliable job can help bad credit auto buyers get quick loan approval. If you are self-employed, you must provide tax statements from the past two years to establish your position as a reliable borrower.
4. Making a Down payment will put you in Good Books
A down payment offers multiple benefits to the car buyer. It will reduce the loan amount and thus, help you with loan approval when you do not have a co-signer to support your loan request. Additionally, it will put the lender's trust in your financial situation and thus, allow you to qualify for low-interest rates and reduced monthly payments.
5. Always pick an Affordable Automobile
Pick an affordable car to improve your chances of getting a bad credit auto loan without co-signer. Choosing a cheaper vehicle or a used car that fits your budget will make getting an auto loan easy for you. It will reduce the lender's risk and thus, help you to get better interest rates and more manageable monthly payments.
6. Opt for Subprime Auto Lenders
Instead of working with a traditional bank or stringent credit unions, seek the help of an online auto financing company that specializes in bad credit auto loans. Subprime lenders put less importance on credit scores, but they have their emphasis on income and employment. They even offer subprime lending options for borrowers with bad credit history so that you can get approval without a co-signer.
Whether you use one or all the auto loan tips, it is essential to remember that every piece of advice emphasizes manifesting you as a responsible credit borrower. So, do everything in your capacity to display a robust current financial situation despite a bad credit history, and you will not need a co-signer as your ally in the car financing journey.
Get a car loan today! Hit the road and DRIVE HAPPY!
Apply with FastAutoLoanApproval.com to get bad credit auto loans without co-signer. The online subprime lender also provides no credit and no co-signer auto loans.
:- Posted by Admin on 7th July, 2021