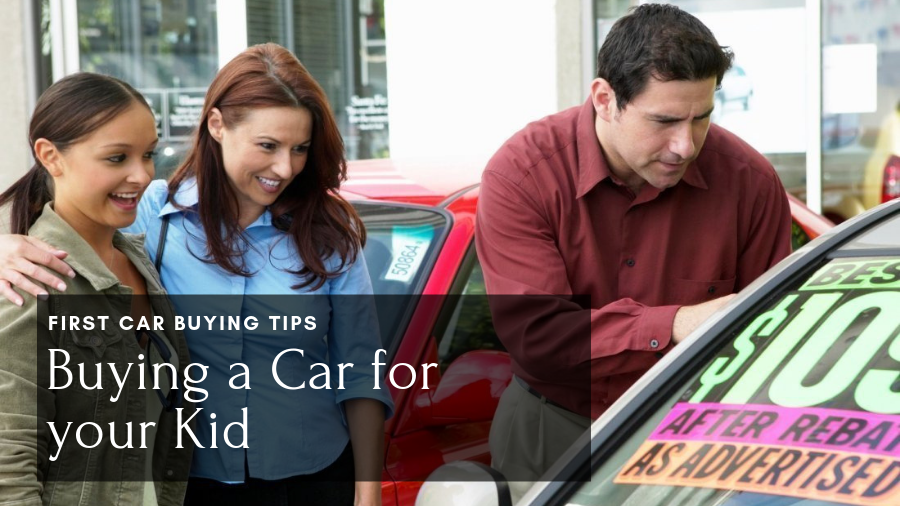 Training Wheels: Beneficial Reasons to Buy a Car for Your Teenager
You would have come across the thought of purchasing a car for your kid, especially if he/she is going to turn eighteen soon. Most teenagers are excited to have their first set of freedom wheels. A car is essential to commute to either work or school, or attend social events. You may be reluctant to buy a car for your kid for the reasons of safety or simply because you might think it may spoil them. However, having a car has more advantages than disadvantages. Consider the following points when you go out to buy a car with your kid and you will realize why it is an essential decision.
Preach the Car Buying Practices: Best Practices to Instill in Your Teenager
The following factors will help you in figuring out the reasons why a car is beneficial for your child and the practices that will help you keep your kid safe.
1. Utility Matters
A teenager chooses a car based on how the car looks and not on the basis of crash test reports, sustainability or fuel economy. So, it is a good thing your young one has you as a parent to help them choose the right car. Think about utility, longevity and the usefulness of the car rather than how flashy it looks. The 2019 Honda Fit is one such useful car that is at the top of the list because of its spacious interiors, impressive technical & safety features and good fuel economy. Therefore, if you choose the right car, you will be able to trust your kid more with the car.
2. Partial Cost Bearer
Young car drivers are most likely to have zero payment history and inadequate credit scores. However, that does not mean they cannot get an auto loan. As a parent, you can help with co-signing the auto loan for your kid. You can help them understand the payments and invite them to contribute to it. If the auto loan payments are too high, make your child a partial cost bearer by making them pay for insurance payments, repair costs or fuel chargers. By making your kid accountable for some of the costs, he/she will value the car more.
3. Shop with Inclusion
Do not complete the process of buying a car by yourself. Include your son or daughter in the process. Make sure your teenager understands how to arrange car financing, interest rates and the different ways of choosing a car. You should include your kid while shopping at various dealerships and give them a chance to follow through with the process of buying a car. As a parent, you can guide him/her on the important points to look into while buying a car and make them an informed buyer.
Choose the Right Car: Gift Valuable Financial Advice
Buying a car for your kid is about you accepting that he/she will drive well and putting the trust in them. When you set out to purchase a new car for your kid, keep the finances in check and choose the car that gives you peace of mind. Teach them the right way to drive and in no time, you will have trained a good young driver in your home.
Young car buyers often have a zero-credit history that can make buying a car difficult. Luckily, FastAutoLoanApproval.com offers the best no credit car loans in America. If you do not have a co-signer, apply for no cosigner auto loan and get ready to buy your favorite car in no time.
:- Posted by Admin on 2nd August, 2019