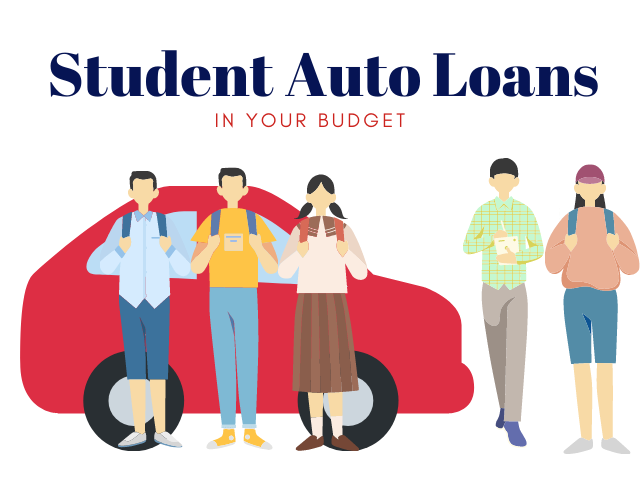 How to Find Student Auto Loans that Suit your Budget
If you are a student who wants to purchase your car without taking any favors from parents, applying for a student car loan is the best thing you can do. Usually, students and young car buyers do not have a credit history in their name. However, do not worry about it. You can still get an auto loan of your choice with zero credit history and a limited budget. Many lenders approve first-time car buyers, but you need to have an action plan ready.
Are you allowed to enter into a contract with the Auto Lender?
Except for some states of America, the legal age to get your unrestricted driving license is 18 years. You can apply for a learner's permit at the age of 16. Additionally, you must know that minors under the age of 18 lack the capacity to enter into a contract. So, once you turn 18, you can apply for a car loan in your name.
Before attaining the age of majority, you may need help from your parents to apply for an auto loan. Once your parents receive the notification of auto loan approval from the lenders, you can buy a car of your choice. You can pay monthly payments to your parents and opt for refinancing options once you turn 18.
How to get approval on a Student Auto Loan Application?
Getting your first car loan is a tedious task, but there are many ways to make it easy for you so that you can finally drive to college in your car.
1. Find yourself a Regular Income Source
Getting a regular income source is the first step to make your car loan approval easy. Lenders tend to assess your income before deciding whether they can go ahead with your application. A reliable income source will provide them credibility and confidence in you. They will understand that you can make your monthly payments on time. As a full-time student, it will be difficult for you to manage a job. But having a part-time income source or a side hustle is always an option.
2. Make a Hefty Down Payment
A down payment is the proportionate sum of money you pay to the dealer to reduce the loan amount. Making a down payment not only reduces the chances of getting a burdensome car loan but also increases the chances of easy auto loan approval for car buyers without an established credit score. It enables the lenders to put trust in your ability to pay off the loan. Hence, you should adopt a disciplined approach while saving cash for your car and ensure a down payment.
3. Consider Other Car-Related Expenses
The down payment and the monthly payments are not the only expenses that you are going to incur. So before going for a car loan, consider all costs involved in buying and maintaining a vehicle. For example, auto loan processing charges, car insurance, gas prices, and car maintenance add up in a few months of buying a new car.
Buying a car is not enough because the maintenance of the vehicle is also critical. Hence, before deciding to go for an auto loan and prepare for the down payment, consider the additional costs of driving your car to the college. Create a budget and make sure you choose a low-maintenance vehicle.
4. Seek Parental Support in the Form of Co-Signing
The most appropriate way to get approval for your car loan is to get yourself a co-signer. He/she agrees to pay off the loan on your behalf. A co-signer with a good credit score increases the possibility of getting a student auto loan. Co-signing provides lenders with an assurance that they will be able to recover their investments.
If you do not want to ask for financial help from your parents, it is okay. It shows the strength of your character and will to become independent. However, if you can ask either of your parents to become a co-signer, it will enable you to buy a car. You can make regular payments on the car loan and take the financial responsibility on your shoulders.
Getting approval for your first car loan is an arduous task, especially when you have a limited budget. But, with a bit of dedication, research, and strong willpower, you can manage an auto loan approval even without a credit score. Make sure you understand your financial goals and create an actionable plan to buy your first car.
Do you want to drive your first car to the college? Getting a student auto loan is easy. Apply with FastAutoLoanApproval.com and get no credit auto financing at the click of a mouse.
:- Posted by Admin on 16th April, 2022