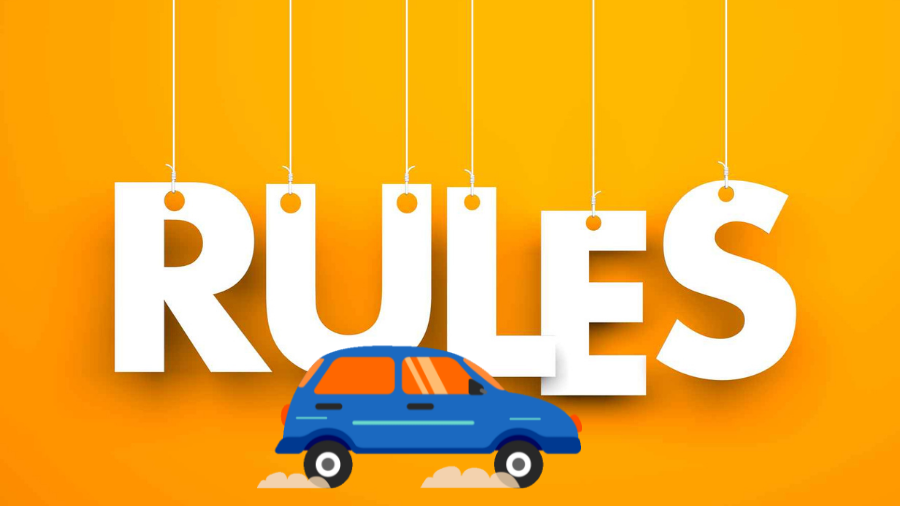 Six Unsaid Rules to get Bad Credit Auto Loans
If you are to buy a car with a bad credit history, auto loan approval will be a challenging task for you. Your credit score plays a significant role in getting auto loan approvals. It also has an impact on the interest rates that will be available to you.
What is the problem with having a Bad Credit Score?
The history of delayed monthly payments, high range of debt on credit card, and bankruptcy are a few factors that will indicate to the lender that you are a risky borrower. It will reveal that you tend to delay in making your monthly payments, or you may not pay them at all.
As a result, it can lead to repossession of the asset, and it involves significant expenditure to the lender. No lender wants to incur the costs associated with car repossession, and hence, they will not approve your loan request. Thus, it will become difficult for you to get a car loan even after having a stable income source.
The Secret to Getting Approved for Bad Credit Auto Loans
Do you have a bad credit score? You can still fulfill your dream of buying a car with an auto loan. By being informative and detail-oriented about the financing process, you can buy a car on your own. Learn six unsaid rules to buying a car with bad credit. Pay attention!
1. Limit the Extra Car Features
Since you are buying a vehicle with a bad credit score, be prepared to compromise on advanced car features. Avoid leather seats, seat warmers, sunroof, WIFI hotspot, wireless charging pads, and other add-on premium features for your car.
It is because lenders approve the bad credit buyers for a smaller amount. If you opt for premium car features, you will have to shell out money out of your pocket. Instead of spending money on unnecessary features, you can use the money to make a down payment and reduce the loan burden. Do not overburden yourself with a high-interest rate auto loan of a notable amount if you can avoid the premium car features.
2. Be Vigilant during the Paperwork
When you buy a car with an auto loan, a few dealers may try to engage you in complex paperwork that is confusing and time-consuming. Do not ignore the loan agreement. Take out time to read out all the terms of the loan agreement and be clear on them.
Find out if the dealer offers a cooling-off period to cancel the contract. Also, confirm that a lender or an auto financing company has approved your loan request before driving the car off the lot. Once you are clear with all the paperwork, sign it and take possession of your vehicle.
3. Beware of Scammers
Several dealers will try to pull off a scam and provide auto loans in bad faith. Other scams may involve selling off a damaged car/lemon or including hidden loan terms and conditions in the agreement.
It is also possible that a few lenders may charge you upfront fees for giving an auto loan approval and then refuse your request. Such car buying scams will result in further deterioration of your credit score. Do not fall for such scams. Get your facts clear and make a wise and well-thought decision.
4. Plan your Car Loan in Advance
Before you apply for a car loan, plan for it. Check your credit score. You must analyze it and check whether the delayed payments are tarnishing your overall score. Try to improve your credit score by paying off outstanding debt. You can settle some of the dues and apply for correction or elimination of false entries on the credit report.
If you plan to apply for an auto loan in the next six months, make your payments on time. Also, do not take any additional financial obligations. It is also wise to avoid changing jobs or spending an abundant amount on avoidable expenses. It will allow you to manifest your serious commitment to the lender.
5. Save Money for the New Car
Bad credit history will restrict you from getting approval for a higher amount of loan. It will also affect your chances of getting an affordable interest rate. Hence, it is best to arrange for a large sum of money as a down payment. It will not only increase your choices of vehicles to buy but will also help you with getting easy auto loan approval. If saving money for a down payment is difficult, apply for a bad credit no money down auto loan.
Additionally, you need to save money for car-related expenses such as DMV taxes, car insurance, car maintenance and fuel. Consider all the additional expenses before you choose a car.
6. Get a Pre-Approved Auto Loan
It is best to apply for a pre-approved auto loan by talking to your local bank or credit union. For people with a bad credit score, online auto financing companies can prove to be a boon. It is because their approval criteria are simple and less stringent than traditional banking institutions.
Before you walk to the dealership lot to select a car make and model, get your auto loan check in your hand. It will ensure that you exactly know how much money you have in hand before going out in the market to buy a car.
Getting a car loan with a bad credit score might be difficult. But, if you acquire the required knowledge, you will be able to achieve your goal.
Be cautious, and do not be desperate while talking to subprime lenders and car dealers. Make a wise choice after analyzing the situation thoroughly. If you follow the six unsaid rules and make an informed choice, bad credit auto loans will be easier for you.
Did you know Fast Auto Loan Approval will help you get a bad credit auto loan online? Apply now to get guaranteed auto loans without a down payment.
:- Posted by Admin on 20th May, 2021