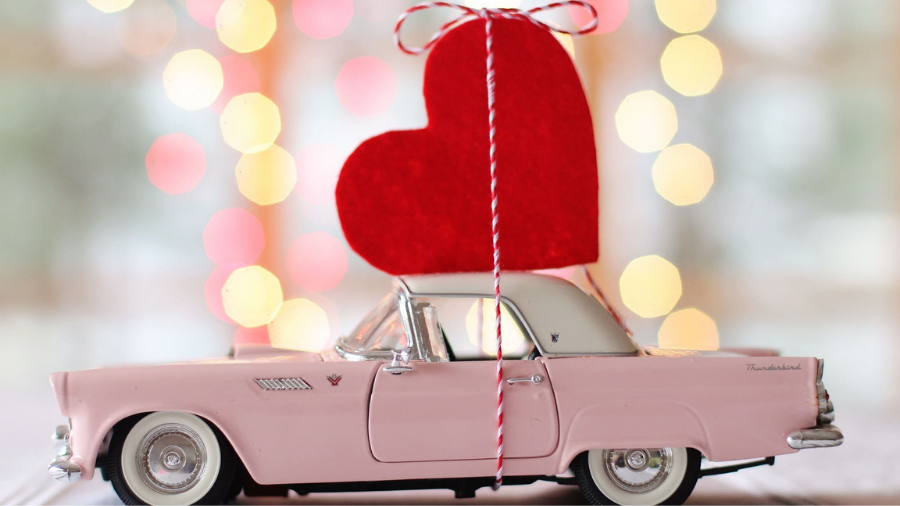 First Car, First Love: Valentines Day Car Buying Tips
With Valentines Day right around the corner, the hunt for the perfect flowers, chocolates, and gifts is on everyone's list. However, for those going out on a first date, the experience is similar to buying your first car. Your first car is your first love. You take the utmost care of your automobile, and you are attached to it in the same way as you are to your first love. Understand more about how you can buy a car for yourself or your significant other and get the right car deal.
Valentines Day Car Buying Guide: Treat Your Car Like Your First Love
1. Investing Time in the Relationship
Any new relationship requires investment in the form of time and affection. The more time you spend with your partner, the stronger will be the foundation of that relationship. Similar to a first relationship, you need to spend time buying a car. Experts recommend researching different car models, available interest rates, and the current deals on each model. Invest time and shop around at various dealerships in the initial stage of car buying to choose a car.
2. Compatibility with Your Partner
A similar interest level and compatibility are the next important things for a relationship to be successful. You and your partner should agree on the fundamental parameters that you feel are important. Similarly, in your car buying journey, your budget should be compatible with the car.
You should know your requirements. For example, do you want a feature-rich car or a utility-rich car? Many auto-portals can help you with various car options. Also, you should decide who will be using the automobile as the primary driver? It will help you in making the decision quickly.
3. Choosing the Right Partner
Your partner will help you in your highs and lows. So, choosing the right partner is imperative. Just like the right partner, the right car will make your life easy. However, to select the car model, you need to conduct thorough research of your car before purchasing it. If you are buying a used car, get a vehicle history report and let a mechanic check the automobile. Apply for a pre-approved auto loan to get your budget and car choice in order. You can also make a big down payment to grab the best car deal.
To get your perfect car, you also need to find the right partner in the form of an auto financing company. Work with a lender who understands your budget and allows you to make comfortable monthly payments. For example, if you are a student who has a zero credit score, make sure you choose a subprime lender to obtain a zero credit auto loan. Similarly, if the down payment is an issue, discuss the possibilities of a zero down payment car financing option.
The Right Car Will Take You to The Right Places
Invest in purchasing the right car just as you would the right partner. A partner and your car are going to be there for most of your life. Therefore, you must select the first car as you would your life-partner and provide it with all the affection to make the journey ever-lasting.
Do you want to buy a new car on 14th February? Make your Valentines Day special with a new car by your side. Apply with FastAutoLoanApproval.com to get pre-approved auto financing in two business days. Whether you have a zero credit score or a bad credit history, the subprime auto lender will make car buying simpler and more affordable for you.
:- Posted by Admin on 16th June, 2022