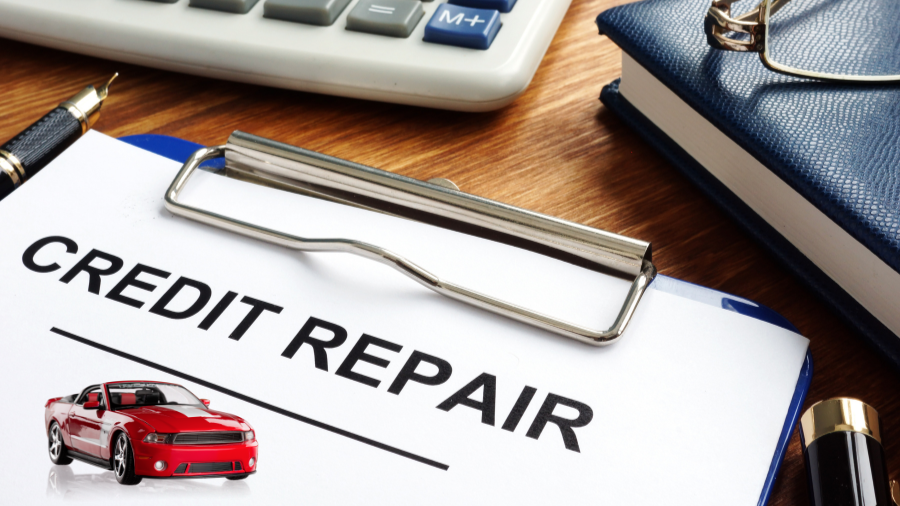 How do Bad Credit Auto Loans help with Credit Repair?
Spending life with bad credit is a tedious task. It increases your cost of living and makes buying everyday things very difficult for you. A good credit score becomes necessary for lenders even when purchasing a car. All financial institutions check credit scores before approving your car loan applications. That is why you should repair your bad credit score.
1. A good credit score improves your chances of getting an auto loan.
2. In addition to making a car purchase, a credit rating proves your credibility if you seek jobs, apply for a credit card, or buy a new home.
You can repair a bad credit score with the help of a credit repair agency. But you may have to pay the fees, which can affect your budget. The first step towards undertaking credit repair on your own is to get your credit reports and understand them thoroughly. Then, you need to identify each item and look for errors. Finally, after checking the credit report, if you find any disputes like accounts that are not yours, you can file a dispute.
If the credit bureau accepts their mistake, they will update your report to improve your score. Additionally, you should find negative items like past dues and settle them immediately to redeem your credit score.
Once you have dealt with the negative items on your credit report, work on adding the positive ones. Applying for a new line of credit is also a great way to repair a bad credit score. And that is where a bad credit auto loan comes into the picture - Work towards improving your score on your own and simultaneously apply for a bad credit loan.
How to get a Bad Credit Auto Loan with your Existing Bad Credit Score?
Understandably, you may need to buy certain utilities like a vehicle while repairing your credit score. And that is why; subprime lenders offer bad credit auto loans to help you make a car purchase without waiting for your credit ratings to improve.
Look online for subprime car financing companies that have no problem approving loan requests for car buyers with a credit score less than 580.
When you apply for bad credit auto loans, you will have to scout for affordable interest rates. Do not agree to any loan terms and conditions jeopardizing your financial situation. Working with a reliable subprime lender is necessary because a few bad credit lenders may approve your car loan at higher interest rates.
When you choose affordable monthly payments and manageable loan terms, you stand a solid chance of improving your credit score.
Once you receive a loan quote that suits your budget, buy a car. Make timely monthly payments and ensure that the lender reports them to the credit bureau. When the lender mentions positive items to the credit bureaus, it will improve your credit score.
Why choose a Car Loan to Improve your Credit Score?
Often, car buyers think twice while buying a car with a bad credit auto loan. It is because they are wary of their financial condition. However, a car is the safest bet when improving your credit score.
Instead of excessive credit card debt that does not contribute to building an asset, a car loan helps you buy a new asset in the form of a vehicle.
Lenders charge higher interest rates on credit cards and personal loans than bad credit auto loans. So, it is an affordable decision to choose auto loans.
Instead of buying a house, a big responsibility, you can start small with an affordable used car to improve your credit score. Because of its lower cost, it will not become a burden for you like a new property.
A car will open a new door of employment opportunities for you. By having a vehicle of your own, you will be able to travel far and wide and seek new employment options that will help you earn more and pay off your debts quickly.
A bad credit auto loan is a wise financial decision and the right step towards improving your credit score. Slowly, you will be able to see a rise in your credit ratings. Remember, repairing your credit score saves you from paying excessive interest rates and the hassle of finding the right subprime lender for your future financial needs.
:- Posted by Admin on 24th September, 2022