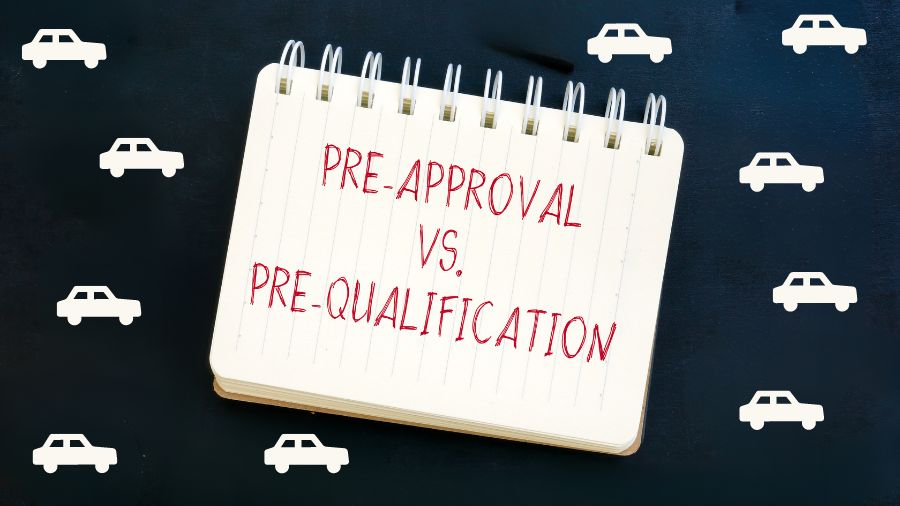 Pre-Approved Vs. Pre-Qualified: Understand Car Loans Before you Apply
Applying for a pre-approved car loan is an excellent way to ensure your finances are sorted before starting your buying journey. It meets your budget and allows negotiation once you enter the dealership. Pre-approved loans are very common, especially in the car financing industry. But there is also something else called a pre-qualified car loan.
You may have received phone calls and emails from lenders, banks, and credit unions congratulating you on pre-qualifying for a car loan. Does it mean the same as a pre-approved car loan? Will you receive a check in the mail once you pre-qualify for a loan?
Look Minutely to understand Correctly!
A pre-qualified car loan is when a lender estimates how much they can lend you. They may arrive at the number depending on the information about your financial condition. It means the lender has deemed you worthy of a loan. Thus, it manifests your eligibility for a loan, and the approval process might take some time. Additionally, you may have to apply with the lender and provide financial details to get an accurate quote from the lender.
A pre-approved car loan is when a lender provides you with an auto loan quote based on the information provided by you. Since the lender has reviewed your application and accepted it, buying a car through a pre-approved loan is less time-consuming and involves fewer formalities in the later stage.
In conclusion, a pre-qualified loan is intimation from the lender that they can help you get an auto loan. On the other hand, a pre-approved car loan means the lender has vetted you to be a worthy credit borrower and has approved your loan application with a time-bound quote.
Choose Pre-Approved Loans for Your Next Car Purchase!
Do you want to select your car first and then figure out financing? Having a pre-approval for your car loan benefits you in so many ways. Learn how.
It sets your Budget for Buying: Once you know how much you can spend on the car, you can choose a vehicle that fits your budget. It will help you to avoid buying an overpriced car. You will be able to make regular payments on time and, thus, prevent the chances of repossession.
It makes Negotiation Easy: When car buyers go empty-handed, the salesperson can often confuse them with several offers and terms & conditions. But, if you know your budget, you can negotiate with the dealers, and they will not be able to manipulate you into buying a car that you cannot afford in the first place.
It helps you to increase your Credit Score: When you have a pre-approved car loan, you can buy a car within your budget and ensure regular payments to the lender. By making payments, your credit score will improve in the long run and, thus, your ability to get better financing options.
Does it come with an Expiration Date?
Although it varies from lender to lender, a pre-approved car loan is valid for thirty to sixty days. Within this period, you need to finalize your car purchase to avoid the expiration of approval.
If you do not purchase a car before the due date, you must apply for a car loan again. Hence, ask for the expiration date from the lender once your loan is approved and purchase a car before the due date.
And applying for a car multiple times over a long time affects your credit score. The inquiries done by lenders hit your credit score negatively. Hence, if your car loan approval expires and you apply for a new one, it will impact your credit score, so you must act quickly and wisely.
Expert Advice!
Getting a pre-approved car loan will be easier with a good credit score. It is because your credit report has proved you as a less risky borrower.
However, you need not lose heart if you have a bad credit score. You can still get a pre-approved car loan with a subprime lender. Have a co-signer to apply for the loan. A down payment can also increase your chances.
Suppose you are worried about credit inquiries to your credit score. In that case, you can discuss it with the lender beforehand to understand your approval chances and then fill out the application form.
Happy Car Loan Shopping!
:- Posted by Admin on 25th April, 2023